DJ Obi set to perform at "Rendezvous at Noon" this Holiday | Wednesday, August 22nd
Just in time for the Salah break, Lagos welcomes the return of the biggest day party event
Rendezvous at Noon
. Rendezvous at Noon launched on June 26th, 2017 transforming Lagos into a day party scene out of the movies. This year on August 22nd, the party comes back with
Martell premium Cognac
for much more fun!
Date:
Wednesday, August 22nd, 2018
Time:
12 noon
Venue:
1B Waziri Ibrahim Off Elsie Femi Pearce Victoria Island, Lagos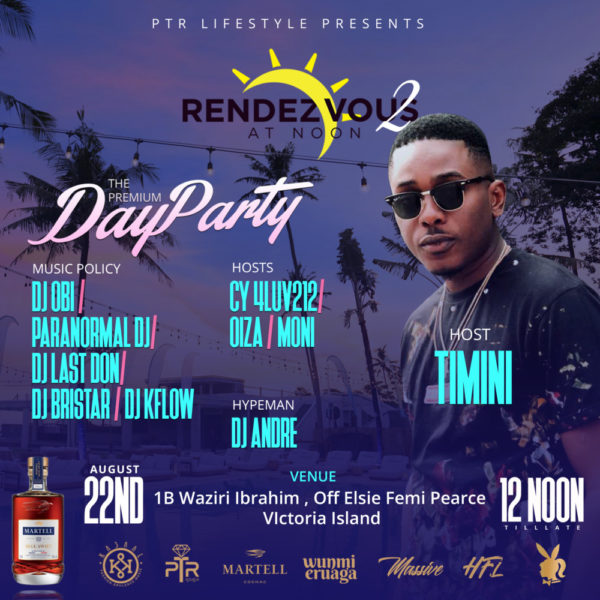 At the helm of the music for the day is the record breaking
DJ Obi
, Paranormal
DJ Last Don, DJ KFlow , DJ Bristar
and
DJ Andre
.
The line Up packs some heat only comparable to the Justice League.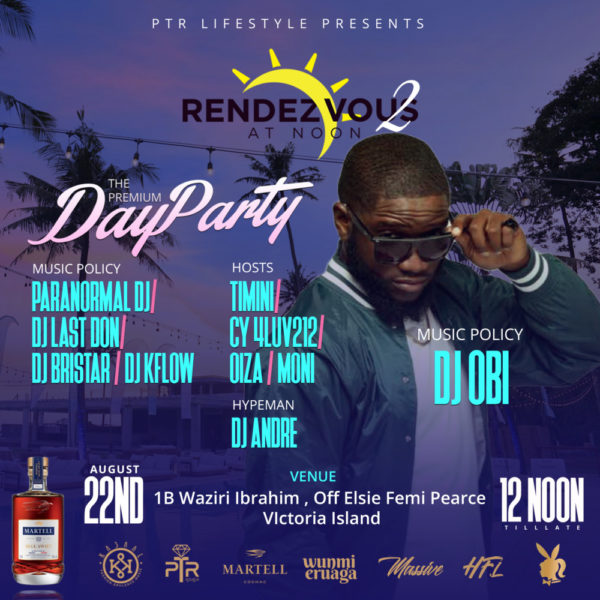 "
PTRLifestyle
is one big family renowned for throwing the illest parties and this year's event is another notch up the scale. We are connoisseurs of good times and Rendezvous at Noon 2 is an amazing avenue to unwind and have fun in a beautiful ambience. Good times, that's the Vibe we want to create and nothing was spared in achieving that", Says
Wunmi Eruaga
Brand Manager for PTRlifestyle speaking on assembling such a thrilling array of Star Disc Jockeys.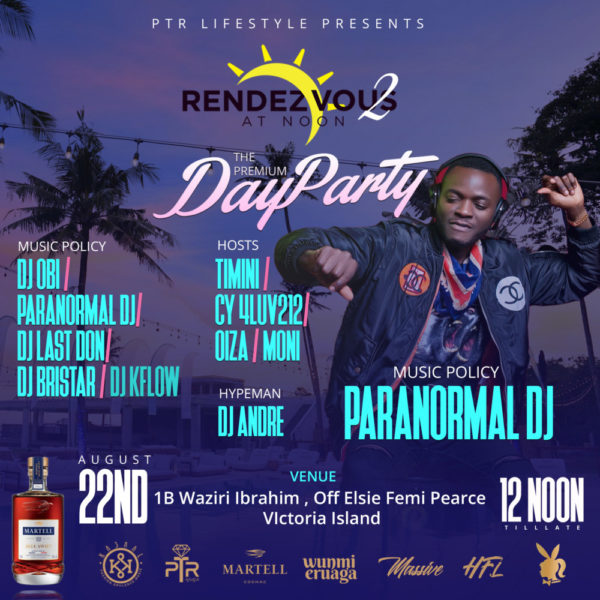 Rendezvous at noon is a free entry pool side event with a number of exciting side attractions.. You can catch a glimpse of what to expect when you hit the hashtag #RendezvousAtNoon.
Taking us on a journey through what will become your best party yet, are our amiable hosts;
Timini Egbuson, Maria Okan
of Beat FM, CY 4LUV212,
Moni
and Super Model
Oiza
. Rendezvous at Noon 2 promises to be turnt!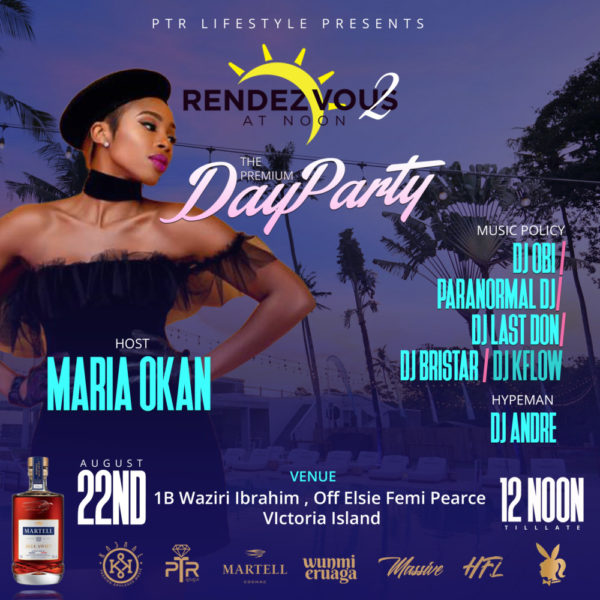 Where else will you rather be on August 22nd, 2018? Some stories can't be told. They can only be experienced. You sure want to witness this.