Mom Allegedly Kills 4-Year-Old Autistic Daughter by Throwing her into a River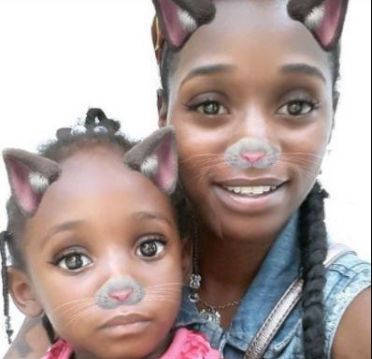 Shakayla "Kayla" Denson
has been charged with first-degree murder after eye witnesses claim she threw her 4-year-old daughter,
Je'Hyrah Daniels
into a river.
According to a Tampa Police Department
press release
, Denson had stolen a grey car with which she drove herself and her daughter to the Hillsborough river on Thursday.
Upon entering the river, she threw Je'Hyrah in and walked away. The report adds that the little girl was discovered unconscious about 75 feet offshore. She was pronounced dead at a local hospital.
While the motive of the murder is yet to be ascertained, the 26-year old mother had opened
a GoFundMe page
for Je'Hyrah, stating that she was diagnosed with Autism and she needed money to prepare for Je'Hyrah's future.
"My daughter was recently diagnose with autism spectrum, my goal is to start saving for therapy equipment, and also for je'hyrah's future. I've also gathered interest in reaching out to others living with autism, and would enjoy providing strategies and resources I've learn to help them get threw the day. Thanks and i appreciate it," the suspect had written.