Teens Can Code reached over 800 Students in its 5th Teens Code Conference | Highlights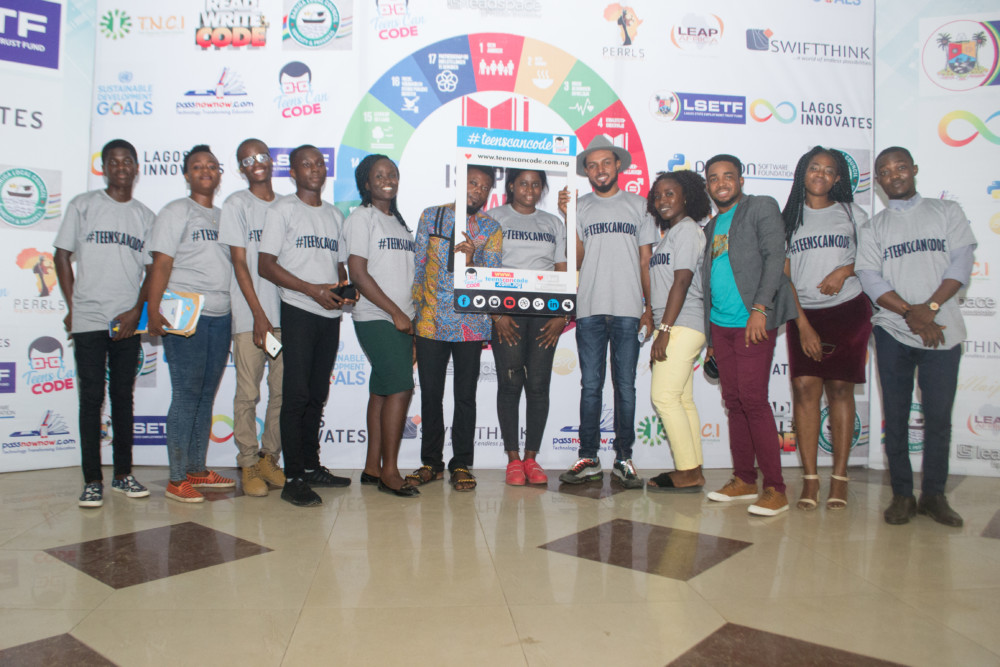 Another conference to be proud of! A crowd of over 800 secondary school students came together on June 13th, 2018 for the fifth edition of the
Teens Code Conference
in Gbagada Lagos, with the theme "Read, Write and Code."
The Teens Code Conference is a large scale technology and exhibition event for teenagers, the conference attracted students from 55 schools in Kosofe and Bariga LGA of Lagos state, as well as out of school teenagers – they all came together to be inspired and to learn about technology and their space in the digital world.
The event featured 5 speakers and 5 panelists ranging from tech founders, software developers, EdTech professionals, skills coach, VR specialist and the government who brought talks that ranged from The Future of Works, VR in Education, Leadership & Communication, Innovation, Introduction to Coding & Finding the right skills.
Speakers included
Akintunde Oyebode
, The Executive Secretary, Lagos State Employment Trust Fund (LSETF), who gave the key note speech;
Ayoola Jolayemi
, Managing Partner/CEO SwiftThink Ltd;
Abisoye Ajayi
, Founder/CEO
Pearls Africa
;
Tosin Faniro-Dada
, Head, Startups at
Lagos Innovates
;
Toyosi Akerele,
Founder
Rise Networks
&
PassNowNow
;
Femi Abraham
, LEAP Africa.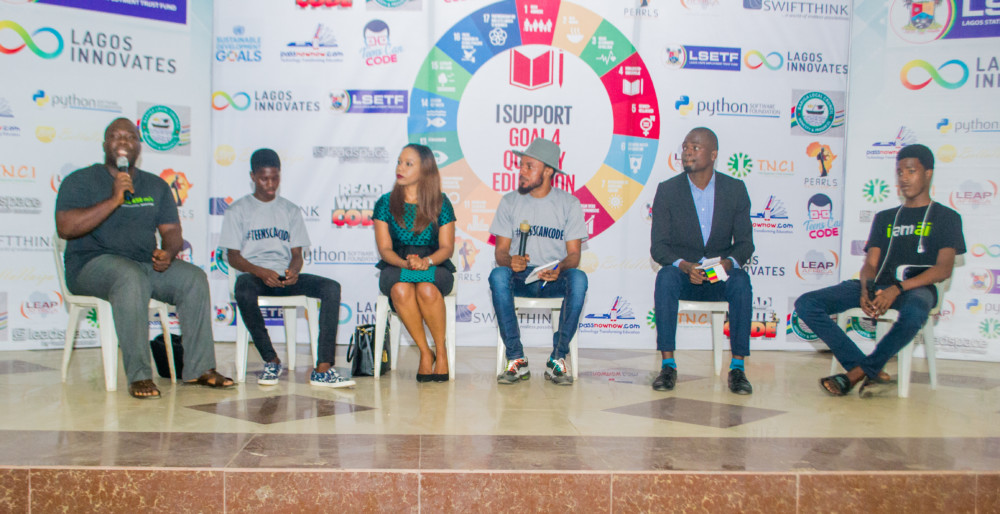 It was a day filled with energy, inspiration, humor and passion. Students got to experience Virtual Reality and had the opportunity to chat with speakers one-on-one.
In his keynote address, Akintunde shared with the students his first introduction to computer which he said was through gaming and he inspired the students to find their space in the forefront of cutting edge technology.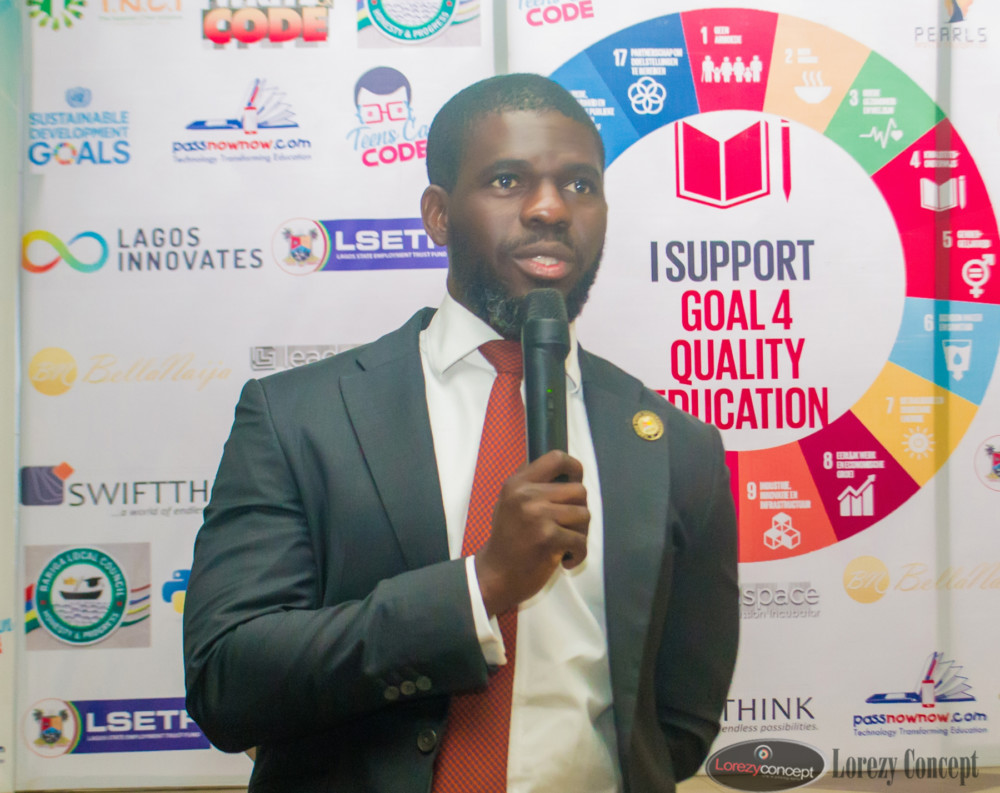 "Is important that we give you the opportunity to maximize your talent and that is why we are seated here in this room today. Today, you are not competing with the person sitting next to you. You are competing in a global market space, that you are physically present here in Nigeria today is no longer a barrier to who you can serve," he said.
A standing ovation greeted Toyosi Akerele who spoke about her growing up, her background and how she got to study in one of the world's most prestigious schools – Harvard University and setting up an EdTech platform.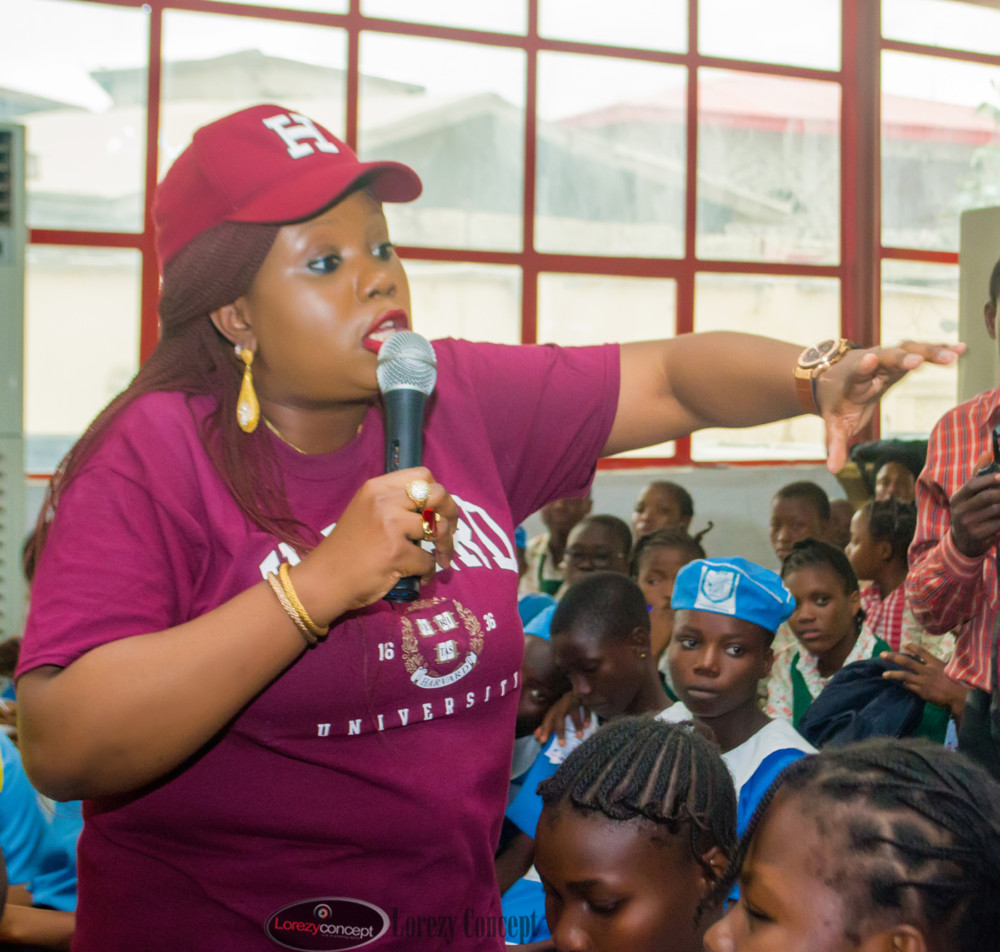 "Many of you go to public schools and you believe that you can't make it in life, you believe that the rich kids are the only ones who can go abroad and be successful. I have come to tell you that it is not true, that your background does not have to keep your back on the ground," she said.
"Our goal is to use coding as the catalyst that can take teenagers from their community and turn them into technology leaders who build positive society, if we must solve some of tomorrows challenges, we must come together today to inspire young people everywhere with the promise of technology," said the convener
Isaac Damian Ezirim
, who is also a 2018 recipient of the Queen's Young Leaders Award. He said: "It was such a pleasure to work with the various organizations and volunteers who made the event possible.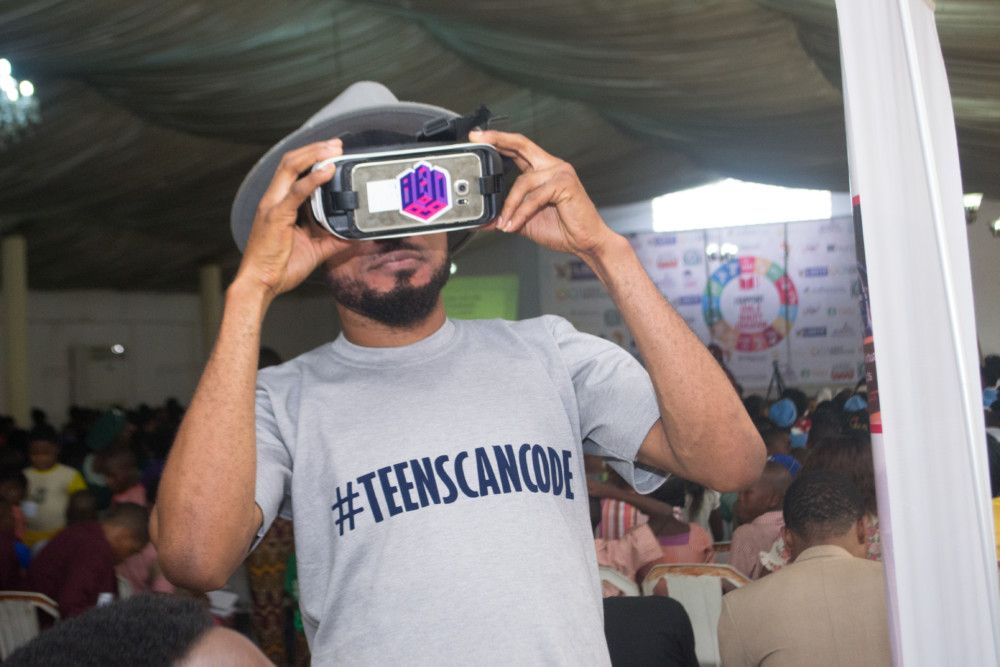 The highlight of the event was the climax of the "Make-It Challenge," a competition that challenged teams of students to build their imagination using recyclable materials like pet bottles, cardboards, tyres, plastics etc.
10 teams were invited to exhibit their projects at the conference, projects included Electric Air Conditioner, Shoes, Chandeliers, Chairs, Relaxation Field, Fancy Tree all made from recyclable materials. Abisoye Ajayi of Pearls Africa,
Yusuf Shittu
, Founder,
The Nigeria Child Initiative
;
Isaac Success
Founder,
Dreams from The Slum
were on the team to inspect the projects built by the teams. Super Amazing!!!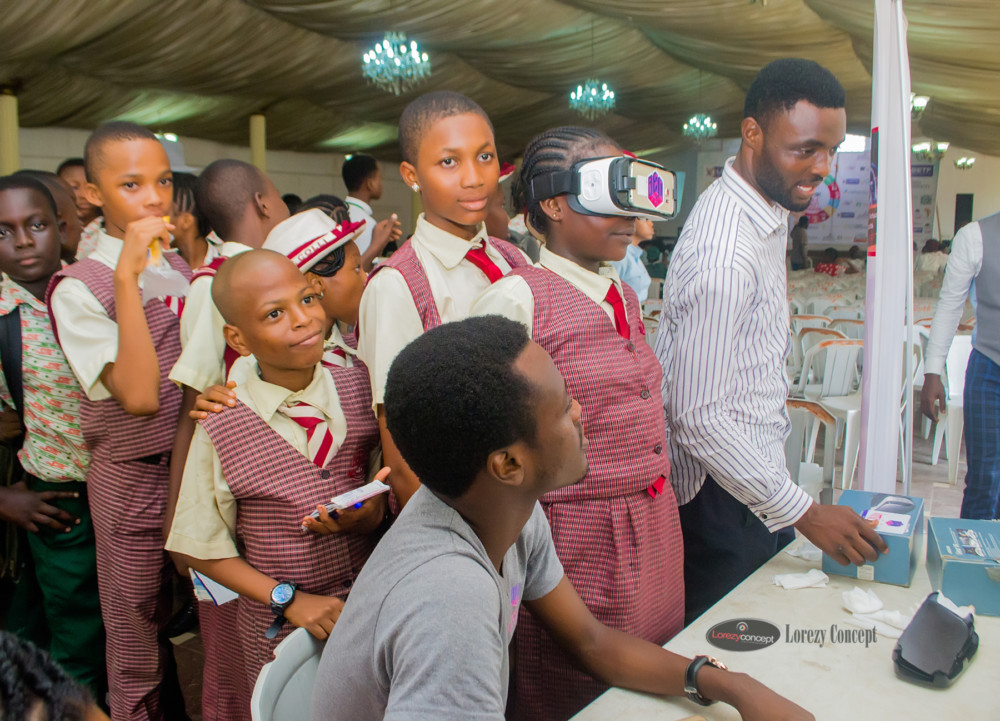 Abisoye Ajayi Founder Pearls Africa shared about her humble background and how she lost her mom at age 4. She said she wasn't sure where her life was going and so there was a lot of risk taking for her.
"The entertainment industry is over populated there are too many musicians and we are even choosing which one to listen to, why do you want to become one? The technology sector is the only sector I know that is not overcrowded," she told a rapt audience.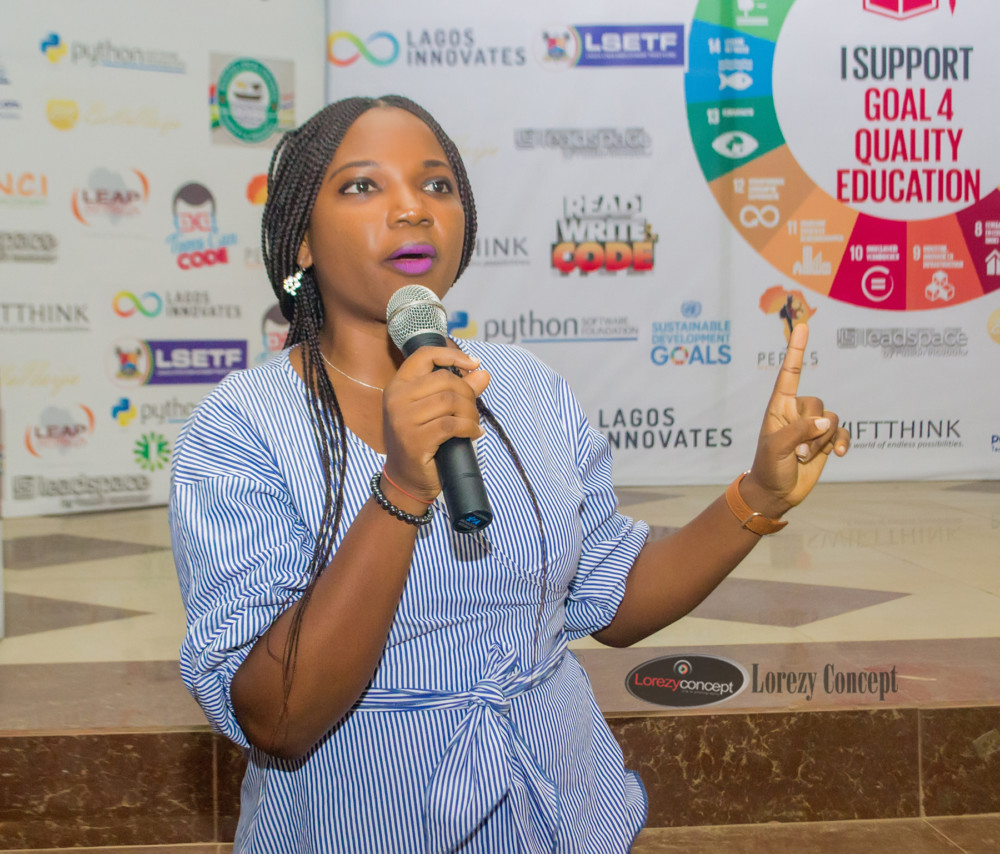 Teens Code Conference is organized by
Teens Can Code
, an organization helping teenagers living in low-income communities of Nigeria access coding classes, by bringing computer programming courses directly to their schools and helping them secure summer jobs and internship opportunities. The host of the event was
Raymond Okpara
.
The event was sponsored by The Lagos State Employment Trust Fund and Lagos Innovates, with support from PassNowNow, Pearls Africa, SwiftThink Ltd, The Nigerian Child Initiative, LEAP Africa and
BellaNaija
.
See more photos below:
---
This content has been published for free as part of BellaNaija.com's commitment to youth, education, healthcare and community development as part of our corporate social responsibility programme.